Social media is now being utilized by the cartels to target American teenagers to help smuggle illegal immigrants across the southern border into the U.S..
Images of ads being used by cartels on TikTok targeting teens and young adults were obtained by Fox News which show offers for cash, sometimes more than $3,000 per ride to smuggle migrants once they reach the border.
"Need 2 or 3 drivers to go through a checkpoint," one says.
"Got another 6 left, already crossed. Lemme know ASAP for that easy cash," another says.
If they take it, their job is to get migrants through checkpoints and then to a drop-off location like a store parking lot, where the migrants are then picked up by someone trusted by the cartel and transferred to stash houses scattered along the border.
There were 172,000 migrant encounters in March alone, but authorities have estimated there are more than 1,000 "gotaways" – people who got into the U.S. by sneaking past Border Patrol – every single day.
Sources previously told Fox News that smugglers would often dump children in one part of the border, so adult migrants can sneak past as Border Patrol is overwhelmed with dealing with the children. Often they will get through unfinished gaps in the border wall.
Sources told Fox News the recruited kids often use their parents' SUVs to make these trips to ferry migrants, without them knowing. One teenager's mother, a nurse, started crying when she got a call from authorities about the business her daughter was conducting. But with authorities so overwhelmed, teens are often getting little more than a slap on the wrist.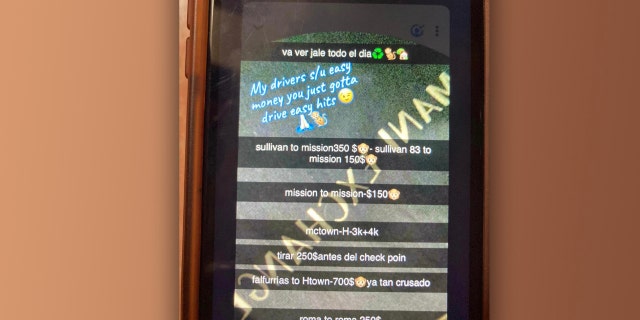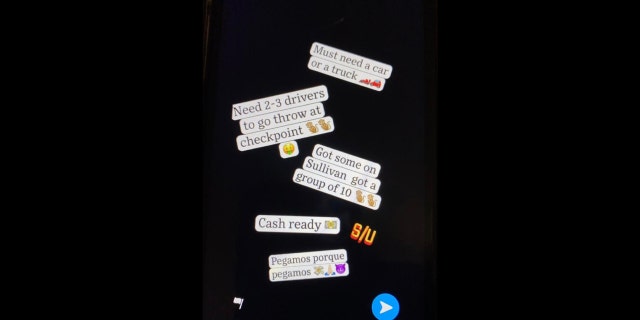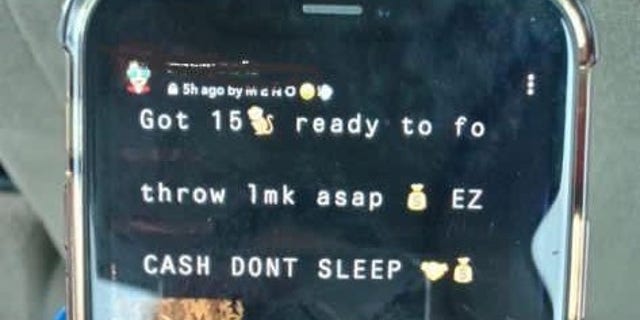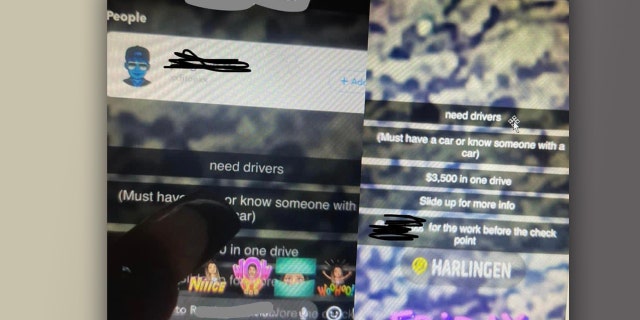 Although Biden finally called it a crisis, the White House walked it back and said he was referring to Central America, not the southern border.
1,600 Illegal Immigrants, Including Known Criminals Arrested in Only 3 Days at Border
---
'Come one, come all' was the Democrats' promise to illegal immigrants during their desperate pursuit to get Biden elected in November. Now, Americans and agencies at the border in particular, are experiencing the repercussions. In only 3 days, more than 1,600 illegal immigrants were arrested in a single Texas border sector.
According to Austin Skero, the head of Border Patrol for Texas's Del Rio Sector wrote on Twitter, "Over 1,600 arrests in three days for Del Rio Sector agents! These arrests include more than 25 smuggling cases, two criminal aliens, and were comprised of mostly single adults."
Skero later gave additional information on the situation in a news release Tuesday: "our agents arrested two more sex offenders over the weekend one of whom was convicted of third-degree rape in Kentucky." Skero added, "that is why it is critically important that Border Patrol Agents are out there, on the border, identifying everyone who crosses our borders illegally."
The criminal, 49-year-old Roman Gonzalez-Flores of Mexico, was arrested after he illegally entered the United States from Mexico. The Epoch Times reports "officials later determined that he was convicted of the crime in 2004, was sentenced to two years in prison, and was most recently deported in 2021, according to the agency."
Frighteningly, the agency said 56 illegal immigrants with prior sexual assault convictions have been "encountered" by agents since only October 1 of 2020. Catching criminals is just one of many hurdles border agencies are facing. On Wednesday, Immigration and Customs Enforcement (ICE) confirmed that 13 people died when their SUV collided with a semi-truck. The Ford SUV had roughly 25 women and children of all ages crammed together illegally being smuggled across the border after driving through a hole cut in the border fence.
El Centro Sector Chief Patrol Agent Gregory Bovino stated in a news conference "human smugglers have proven time and again they have little regard for human life." Bovino warned, "those who may be contemplating crossing the border illegally should pause to think of the dangers that all too often end in tragedy; tragedies our Border Patrol Agents and first responders are unfortunately very familiar with."
Biden's America: TX Border Agents Rescue Infant Tossed into Rio Grande River by Human Traffickers
---
A six-month-old baby was rescued by U.S. Border Patrol agents and Texas Rangers after the infant was thrown from a raft into the Rio Grande River by human traffickers. The mother of the child, who reportedly paid $3,500 to the traffickers was also assaulted by the smugglers and suffered a broken leg throughout her trip to the U.S. border.
Along with the mother and baby, the rafts contained 67 adults and 150 children. It was during the crossing that the child was tossed overboard into the Rio Grande.
The Texas Department of Public Safety's South Texas Special Operations Group assisted in the effort to save the child. Texas DPS Lt. Christopher Olivarez told local news station KEVO that the mother and her baby had been in Mexico awaiting a chance to cross the border since December. 
The Texas Department of Public Safety reported the story on Facebook:
Our South Texas Special Operations Group, Texas Rangers Division, are an integral asset in border security. On 03/16/21, this specialized group assisted U.S. #BorderPatrol in Roma with a 6mo female child who had been thrown out of a raft and into the Rio Grande River by smugglers.
The child's mother had been assaulted by smugglers in Mexico resulting in a broken leg. This specialized group is a highly trained tactical team whose primary responsibility is to carry out specific missions, usually along the Texas-Mexico border region or wherever needed.
The team is designed to conduct both overt and extended covert operations in remote areas where conventional law enforcement cannot operate. The teams focus is to gather intelligence, conduct interdiction, and disruption of criminal activity usually associated with drug cartels.
The U.S. has experienced a shocking wave of illegal immigration ever since President Biden took office and ended many of President Trump's successful border policies. 
While the Biden Administration has attempted to pin the blame on its predecessor, Mexico's President recently blamed Biden for the crisis.
During a press conference last week, President Andrés Manuel López Obrador said, "Expectations were created that with the government of President Biden there would be a better treatment of migrants. And this has caused Central American migrants, and also from our country, wanting to cross the border thinking that it is easier to do so."
Almost 100,000 illegal immigrants were apprehended last month, making it the highest February total since 2006.
It marks a 26 percent jump from January's apprehensions and 170 percent jump from one year ago.